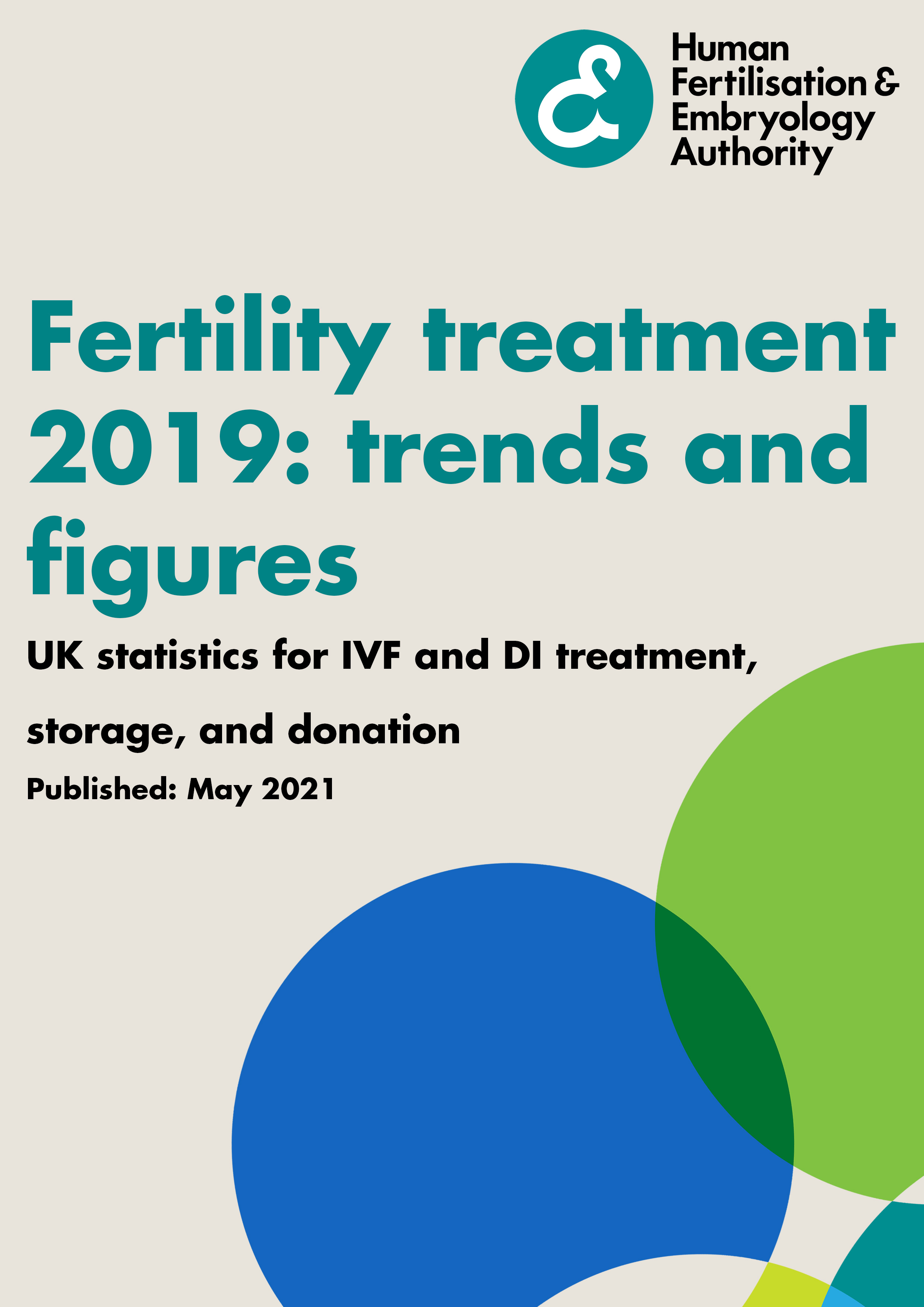 Fertility treatment 2019: trends and figures (published May 2021)
This is our annual publication covering key information about the number and type of patients treated, the different treatments they had and the pregnancy rates for fertility treatment.
View the Fertility treatment 2019: trends and figures report here. 
Previous editions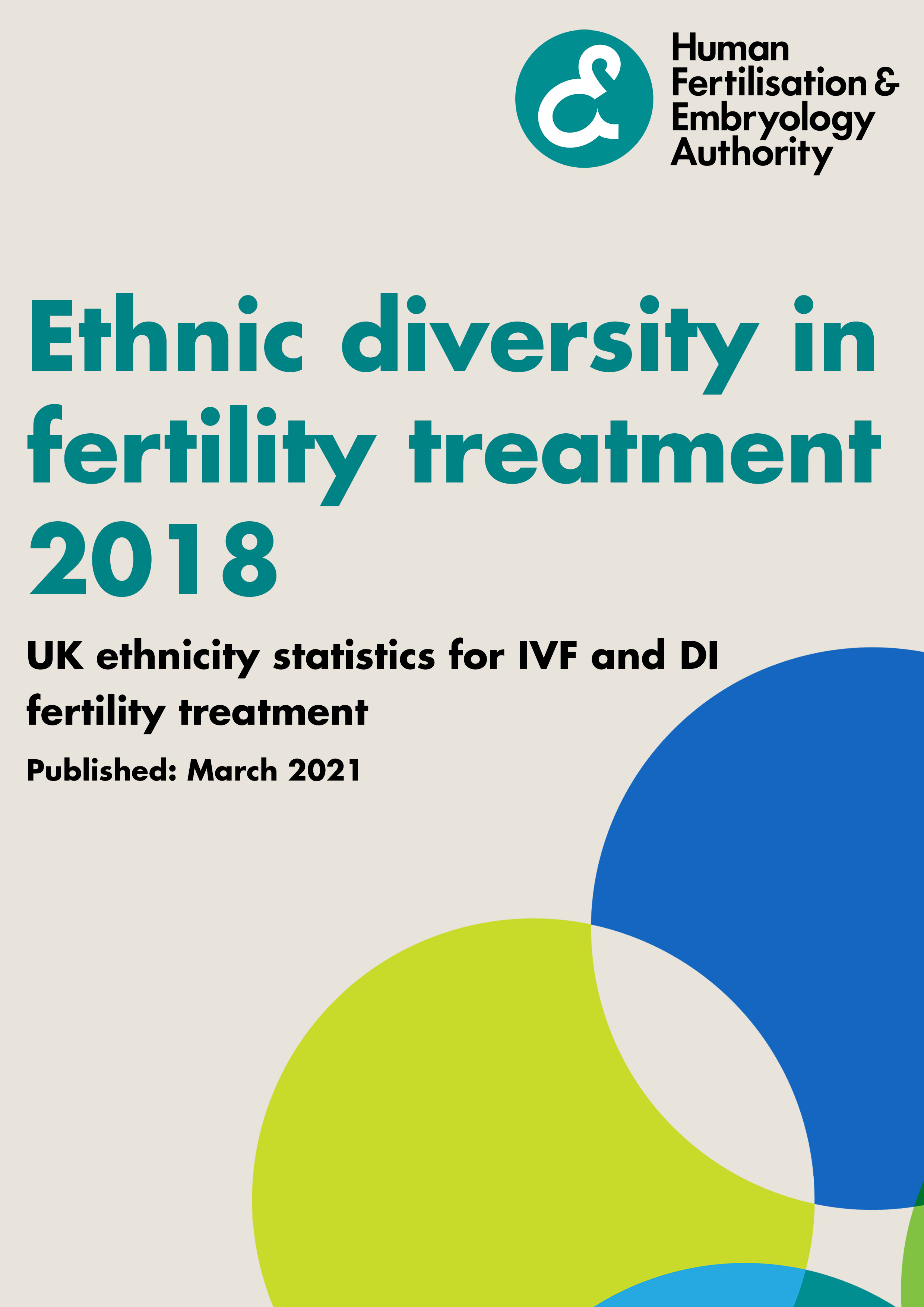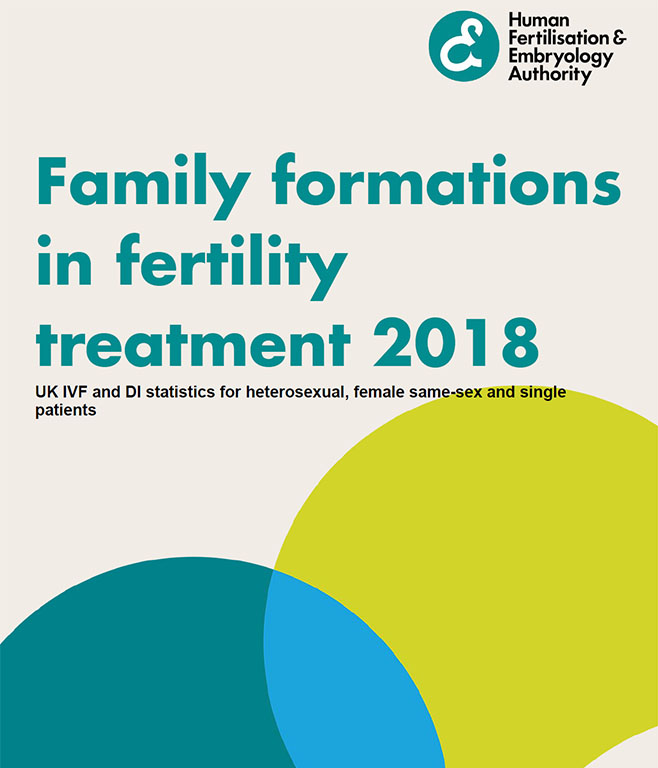 Trends in egg and sperm donation 2016 (released March 2019)
This report provides key information about the number and type of people newly registering as sperm and egg donors in the UK. It also gives information on trends in using donated sperm and eggs in fertility treatment, including how many treatments have been carried out and the demographics of patients.
This report complements our flagship annual publication, Fertility treatment: trends and figures, which provides key information about the number and type of fertility treatments that have been carried out across the UK and how many of these have led to a birth.
The national patient survey (released December 2018)
In September and October 2018 in partnership with YouGov we carried out the country's first ever national fertility patient survey, which invited people who had recently had fertility treatment and their partners to share their views on their treatment, covering every stage of their treatment.
In our report 'Pilot national fertility patient survey' you can read detailed analysis of the responses that we received from over 1000 fertility patients and their partners.
National patient survey data sets
you can also download and read the full response data set. Please note this data has been anonymised to protect the identity of respondents.
Egg freezing in fertility treatment (released September 2018)
Our egg freezing report covers the trends and figures relating to egg freezing and the use of thawed eggs in fertility treatment from 2010 to 2016.
When looking at success rates for frozen eggs, numbers tend to be quite low. The technology for egg freezing has also improved over the years which means older data isn't comparable to current success rates. We advise patients to look at success rates for fresh IVF cycles with patients using their own eggs in their age band. We consider these rates to be more reliable as there are much higher numbers of fresh embryo transfers each year compared to egg freezing. This information can be found in Choose a Fertility Clinic and in our Fertility Trends report.
Download the full report (PDF 784 KB)
Download the patient friendly version of the report (PDF 1.07 MB)
Download the supplement to the report (PDF 92 KB)
Download the data sheet of this report (XLSX 56 KB)
Adverse incidents in fertility clinics: lessons to learn
The vast majority of fertility treatments are carried out without any problems occurring but, as in any clinical setting, mistakes can happen. Most people understand there are risks associated with any kind of healthcare, but they also rightly expect healthcare professionals to learn from those mistakes.  
This annual report provides details of clinic incidents, allowing clinics to learn from each other and improve patient care.
;
;
Review date: 24 November 2023